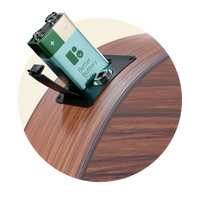 Martin Guitars
Now powered by the world's most positive battery.
Partners in protecting our planet through sustainable, recycling-forward practices.
Life is a balance of positives and negatives. Batteries too. We couldn't find a battery whose positives outweigh the negatives, so we went ahead and made our own. We built it to perform, to be fairly priced, and to be the first ever battery that's
certified carbon neutral.
Better Battery Co. is directly aligned with Martin Guitar's commitment to sustainability. 'Sustainability is in Martin Guitar's DNA' and switching to Better Battery Co. is another way they are demonstrating their ongoing commitment to a circular economy while further reducing their carbon footprint and increasing recycling efforts. BBCO is manufactured in a carbon neutral facility and has a 0% landfill commitment. Everything from our packaging to our batteries can be recycled.
Why choose Better BatteryCo.?
Making a simple switch in the batteries you use, can have a dramatic change in the percentage of heavy metals that end up in our landfills. At Better Battery Co, we're committed to providing businesses with superior battery solutions that are not only high quality and long lasting
but also eco-friendly.
Competitive Pricing
Better Battery Co. offers competitively priced batteries that perform comparably to leading brands. They also prioritize sustainability by committing to being carbon neutral and offering a recycling program, which aligns with the trend towards environmentally sustainable products.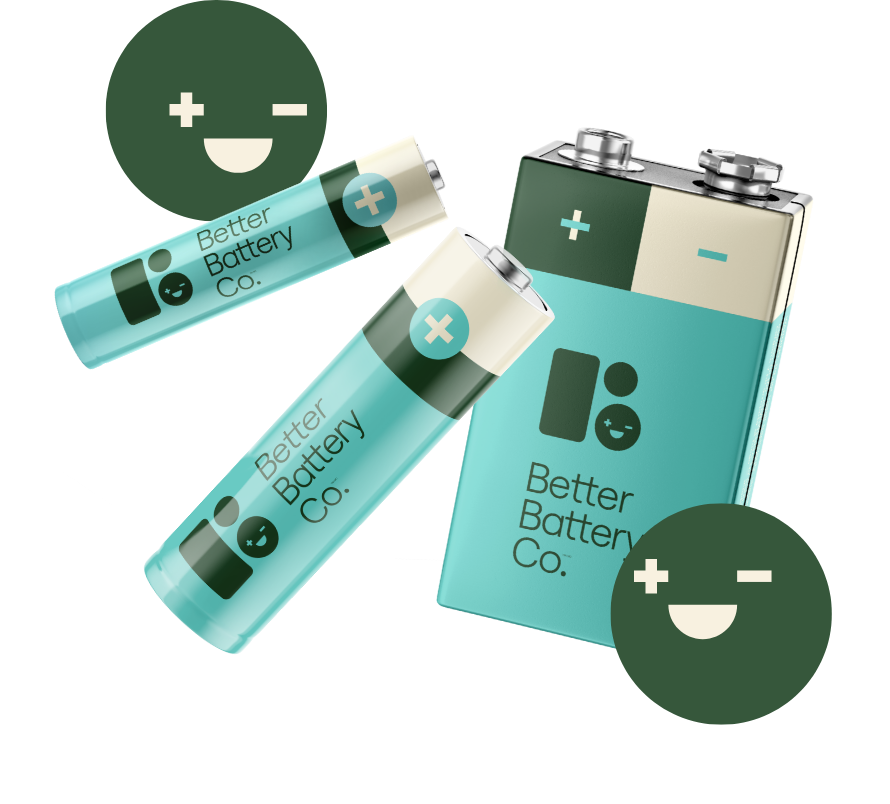 Small Business
Support a small, women-operated business that offer comprehensive customer service, custom digital assets and marketing support, ease of ordering, and bespoke recycling options.
Certified Carbon Neutral
BBCO underwent a comprehensive Life Cycle Analysis (LCA) to calculate their unique carbon footprint and specific amount to contribute towards carbon offsetting. These contributions go directly to Carbonfund.org who invests these funds in carbon reducing projects like wind farms, tree planting and truck stop electrification.
We recycle all of our batteries
For our business partners Better Battery Co. covers the cost to recycle your batteries and will provide a recycling credit towards every invoice. Alternatively, we can create a bespoke recycling program to ensure ALL batteries get recycled (not just ours). Best of all, we take care of the logistics, making it easy for our partners to dispose of their used batteries with minimal effort.
Reporting
As an added PLUS we will provide you with a quarterly certificate of recycling for sustainable reporting!