How it works
It's hard to imagine modern life without batteries. From television remotes to children's toys, batteries make life easier every day. However, batteries have a great impact on the health of our environment. This is why BBCo has created the world's first subscription and recycling battery service. You choose how many batteries you need, we ship them to your doorstep, and we recycle the batteries for you once you're done. And as an added perk, we'll offset the carbon produced in the process of making, shipping, and recycling the alkaline batteries!
We make your positively recyclable batteries
Our batteries and packaging are made from scratch to be fully recyclable; a unique innovation in the consumer battery space. We even minimize greenhouse emissions related to battery manufacturing — and the carbon emissions impact of shipping — by investing in carbon offset credits. Our affordable monthly subscription boxes ensure you'll always have the batteries you need on hand.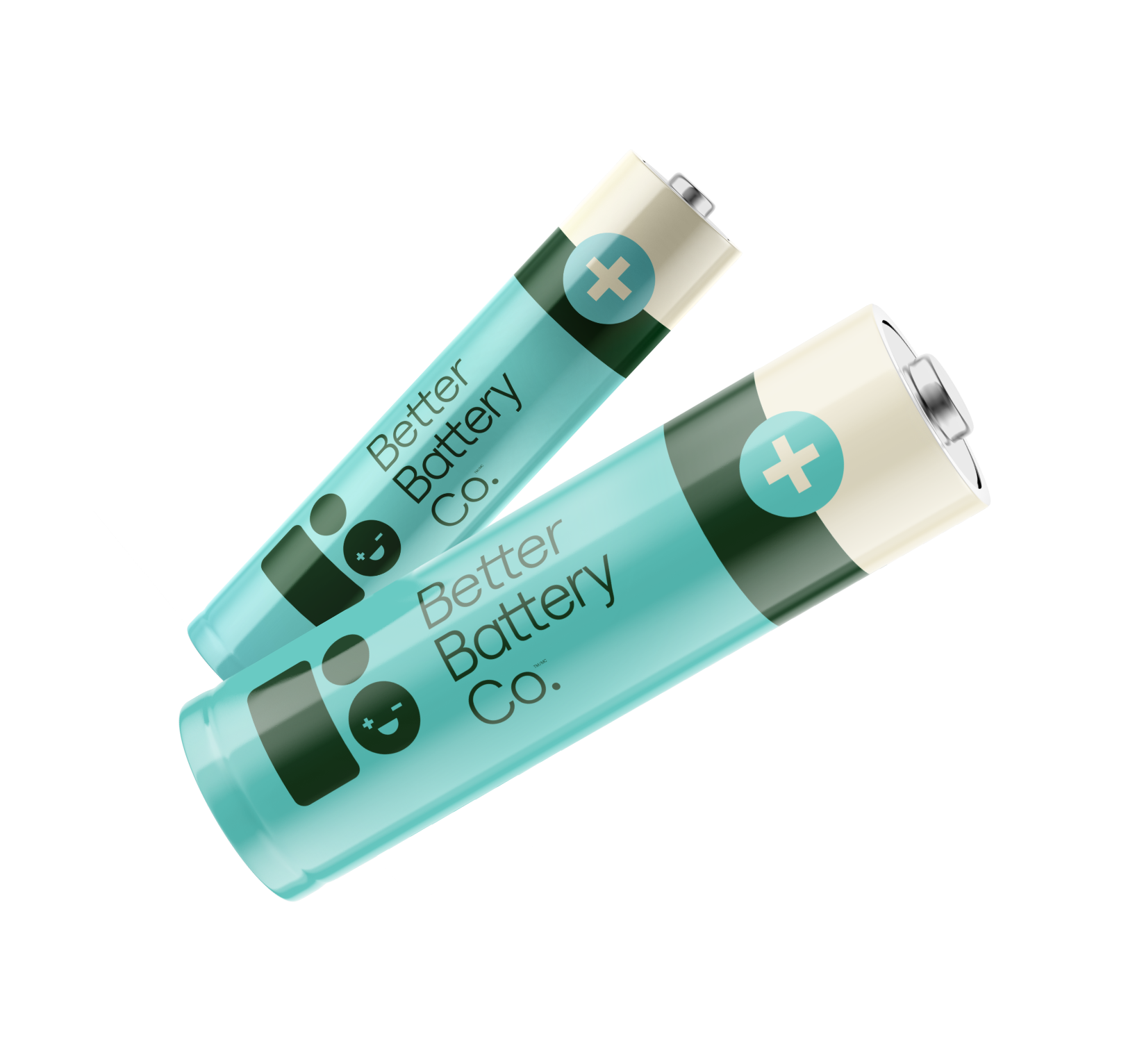 You select your battery subscription plan
Log on to our "get started" page and select your usage habits, subscription preferences, and more. Our affordable monthly boxes give you the power to run all your devices without missing a beat. Each box includes 22 AAs, 22 AAAs, and 2 9v alkaline Batteries to keep you powered full time between box shipments. Select your payment method, and soon your first subscription box will arrive at your door. Our battery subscription model means you can select the plan that meets your anticipated needs.
We deliver, you enjoy
This is the easy part: we ship the box of batteries to your door and you enjoy it! Don't forget to save the poly mailer to ship your batteries to the recycling collection center. You can even keep your batteries easily organized in the box by putting used batteries back in the box with the blue side facing up, helping you keep track of which batteries have been used and making sure all of your batteries are ready to be shipped for recycling.
We handle battery recycling
Once you have used all your batteries, we offer free battery collection and recycling. You simply replace spent batteries in the original subscription box, print the shipping label from our website, and drop them off at the nearest FedEx or Canada Post store or drop box. From there, we'll make sure your batteries are shipped to our recycling partner, Raw Materials Co., for free. Our partners are equipped to sort and properly dispose of the alkaline batteries. Instead of ending up in landfills, batteries are broken down and their components repurposed. Components may be reused for any number of things, including fertilizer, sunscreen, pavement, and more.

As for the packaging and the carbon offset: We've got you covered there too! We will recycle the cardboard and plastics used in the packaging. As for the carbon, we've analyzed these emissions at every step of the manufacturing and recycling process, so we can ensure that our -- and your -- carbon footprint in relation to the manufacturing, shipment, and recycling of these handy batteries is net zero. To achieve this, we invest in carbon offset credits with our partner, Carbonfund.org.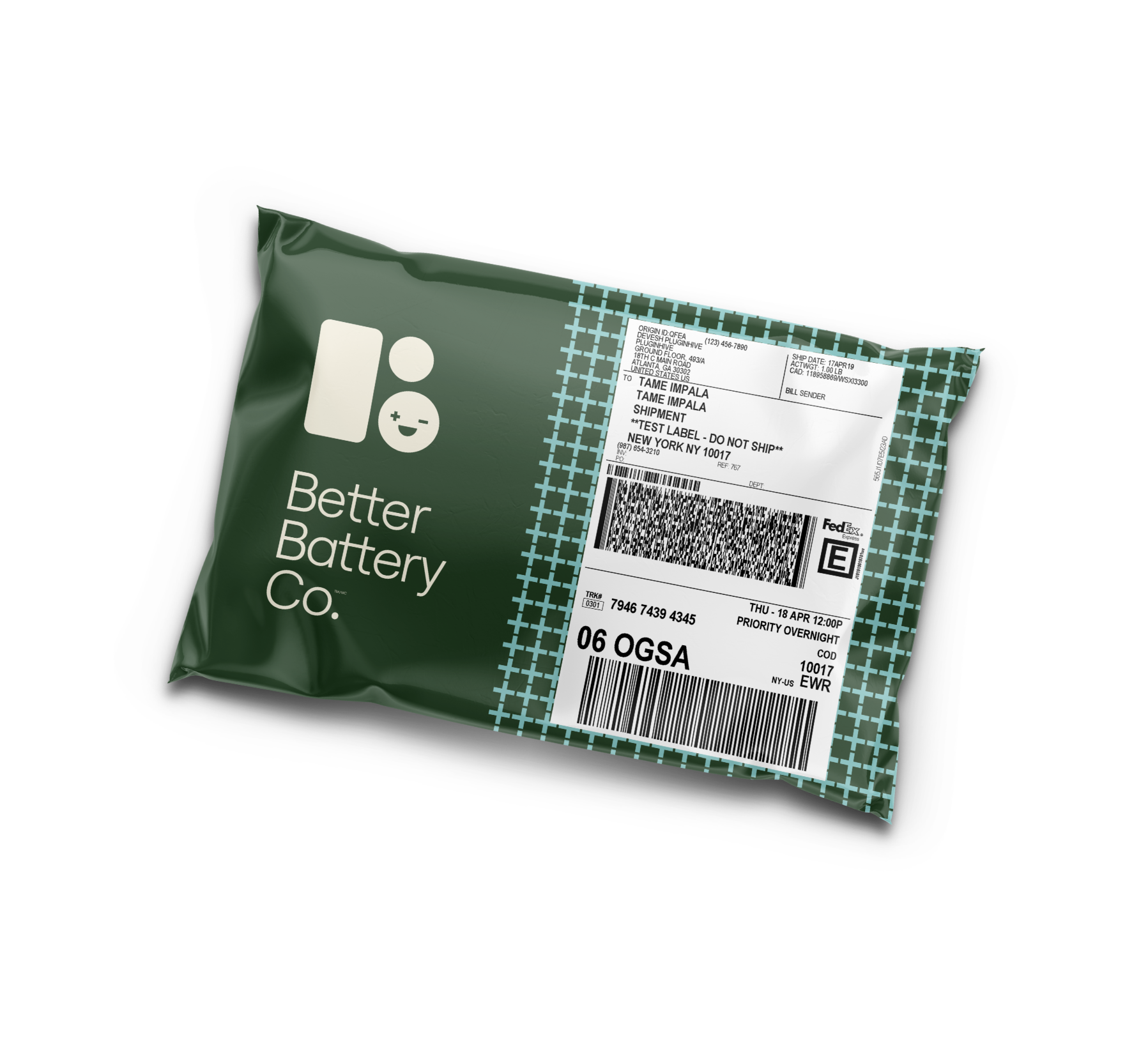 You receive new batteries
The cycle begins anew based on your pre-selected usage plan, which should match your battery needs. We will ship you another box, filled with fresh batteries for you to use, then return at your convenience. Needless to say, you'll appreciate the convenience of our auto-shipment plan. You need never run out of power again.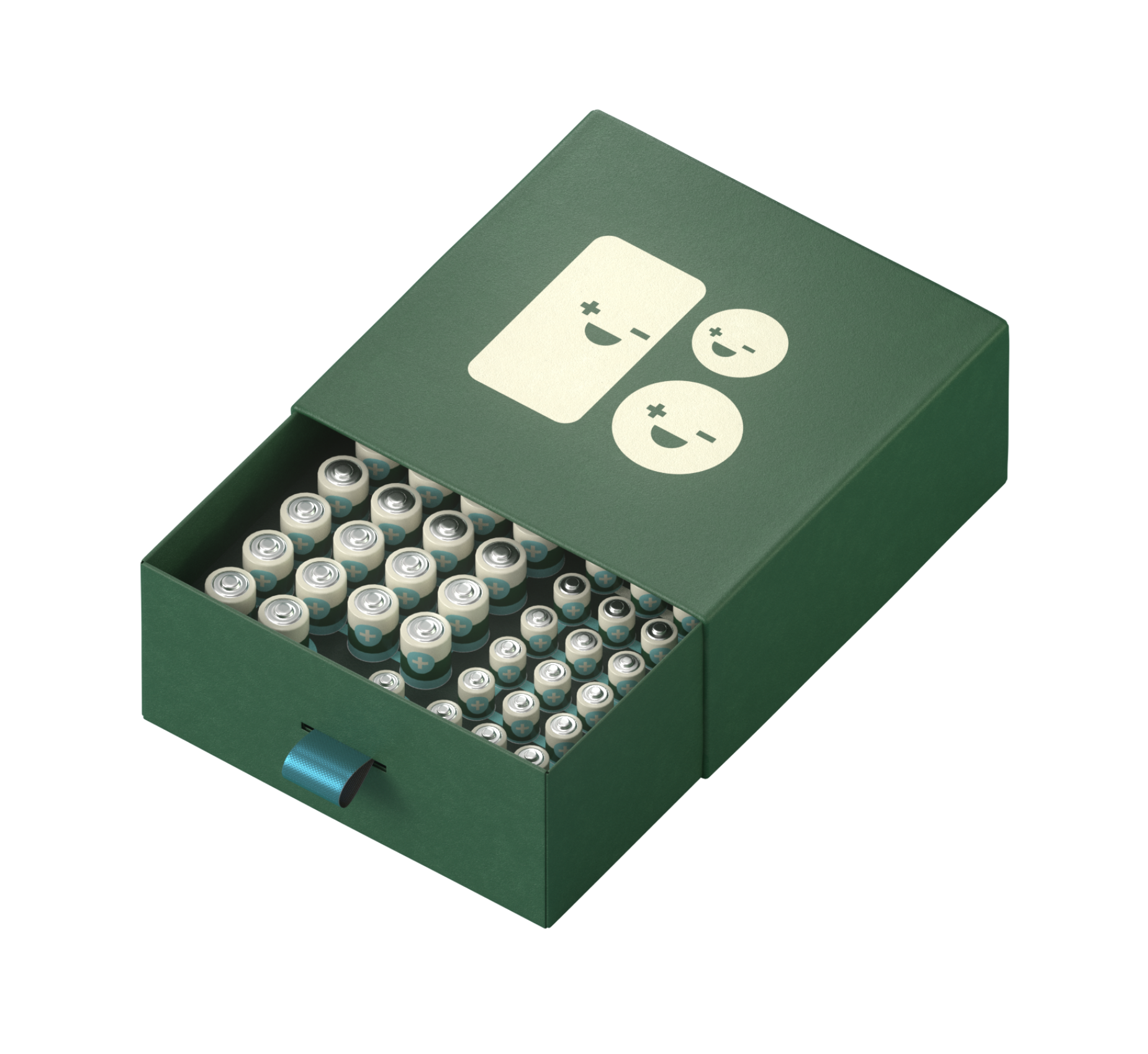 Recycling Labels
Hi Earth Friends! When your batteries are depleted generate a prepaid recycling label HERE. Thanks for doing your part!
Recycle your batteries +